The Secret Millionaires Academy
The no-nonsense, fluff-free way to build a business from home that's actually profitable — without joining an MLM or becoming an influencer
Build a profitable, sustainable Amazon FBA business from home with the ultimate How To course for women who are over the typical work-from-home options and scammy "make money while you sleep" schemes
YES, I WANT IN!
I See You Because I

Was
You
You're still searching for that golden opportunity to work from home, one that doesn't involve plastering your face across a dozen social media platforms…or even worse, sending Hey girl! messages to people you haven't seen since high school?
DOES THIS SOUND FAMILIAR?
→ You want to earn an income…without losing time with your kids.
→ You worry about your long-term financial security…what if something happens to your spouse? What if he loses his job?
→ You've scoured the internet for the perfect work-from-home solution…but nothing feels "right" to you.
Too good to be true.
Giving off scam vibes.
Way outside my comfort zone.
Not interested.
You think to yourself "It's 2022 - there has to be a way to do this that actually works."
As a stay-at-home mom, Brittany Whitaker was right there with you, searching for a way to earn an income without sending her kids to daycare.
The options she found were less than appealing:
Join a network marketing (aka, MLM) company?
As an introvert, the thought of "networking" to make sales (aka, jump into strangers' DMs or host "fun" parties) sounded like a nightmare
Become an influencer on social media, shaking it on TikTok and over-sharing pieces of your home life
Sure, it works for some people, but being a highly visible momfluencer or other viral sensation? Not interested in the slightest
Invest in one of those flashy "Get Rich In 8 Simple Steps By Buying My Course" ads that keep interrupting your late-night scroll
Let's be real… you can practically smell the bad cologne wafting off that bro marketer. No way are you trusting him with your money
Give up on the idea of making an income from home… maybe you can work when the kids are older
Not an option - you refuse to give up. There MUST be a way to make this happen.
Learn How Inside
THE SECRET MILLIONAIRES ACADEMY
After growing a thriving, multi-six-figure Amazon business from home, Britt knew it was time to help other women do the same.

Inside The Secret Millionaire's Academy, she's sharing all her expertise, gleaned from years of trial-and-error as she bootstrapped her way from curious book flipper to owning a powerhouse private label brand on Amazon.
✔️ Avoid the costly mistakes she learned along the way
✔️ Fast-forward past the usual growing pains and roadblocks that trip people up
✔️ Build a business that's stable, profitable, sustainable, and fun!
YES, I WANT IN!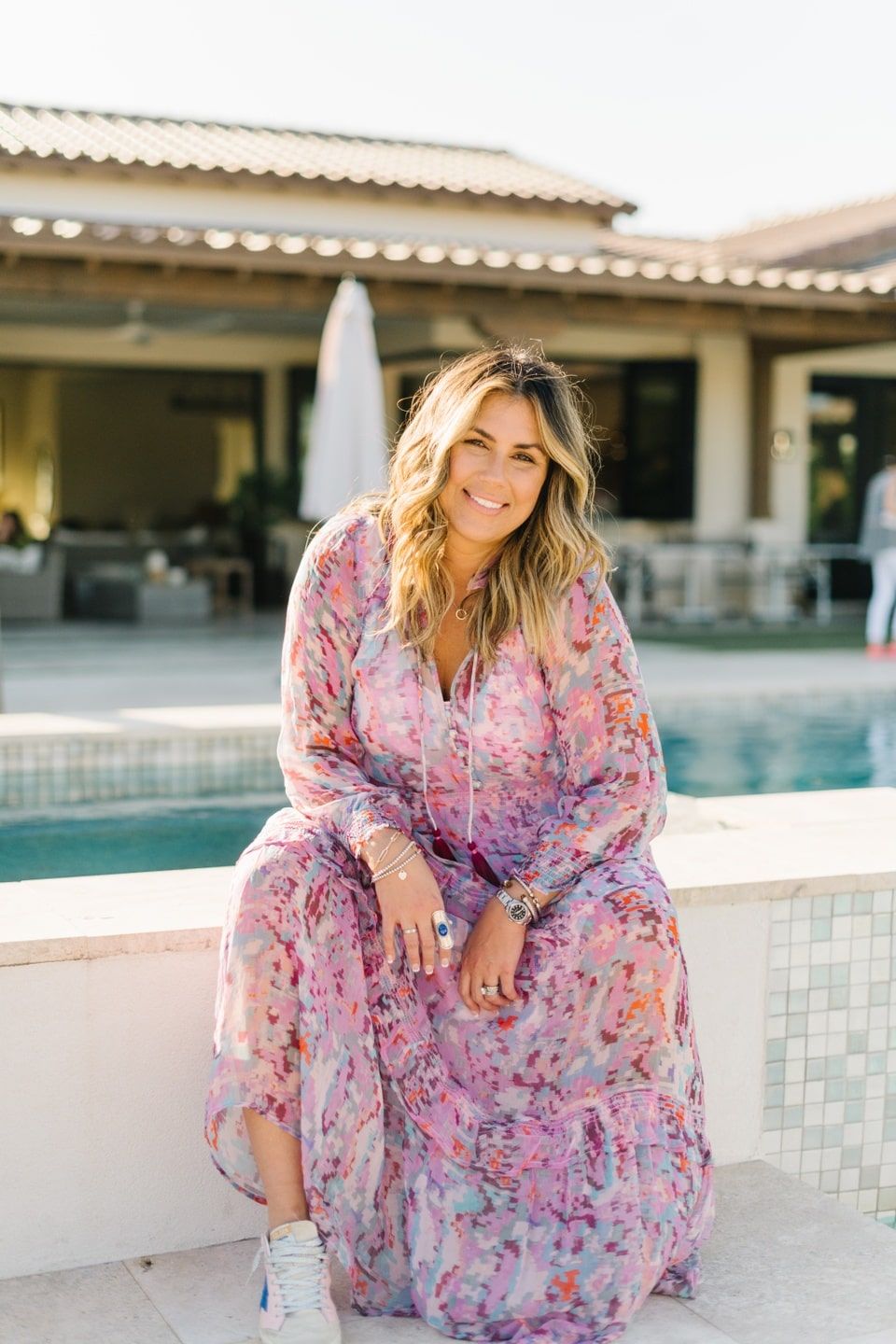 WHY AMAZON FBA?
Fulfilled By Amazon, or FBA is a massive opportunity for entrepreneurs who are committed to consistency and hard work. Just look at these numbers:
244 million+ people visit Amazon each month
Nearly 1 in 3 Americans have an Amazon Prime account
I mean, just think about it:
Where do you go when you need to buy…well, just about anything??
Amazon, of course!
Amazon currently has 200,000 FBA sellers making over 35 billion in sales
To say there's room for growth and profit would be an understatement!
Unfortunately, many hopeful would-be FBA sellers start and quit before every making a sale. This happens for a few reasons:
They become overwhelmed & confused by the rules of FBA selling

They lack consistency & drive

They follow terrible, incomplete, and/or unethical advice

They start out with unreasonable expectations

The Secret Millionaires Academy Gives You Everything You Need to Build & Grow a Profitable Amazon FBA Business While Avoiding Common Pitfalls That Trip Up Beginners
This Is For You If:
---
You are eager to learn & have a drive to be successful

You're not afraid of hard work and consistency

You want to be in control of your financial future without sacrificing time at home

You aren't interested in showing your face all over the internet just to make money

You are

over

the hype of loud, flashy marketers trying to sell you the next "get rich quick" scheme

You love the idea of quietly making money / building a profitable business that no one knows about

You are deeply interested in establishing a brand that has longevity
This Is Not For You If:
---
You are looking to get rich quick

You expect to turn a profit overnight

You aren't fully committed to doing hard work

You aren't willing to invest at least some money

???

up front

You're fine trying to figure it out on your own

You have no desire to build an e-commerce business
MONTH 1
On boarding with Britt

Setting up business

Setting up Amazon

Learning platforms and programs

Learning logistics and numbers to buy products that repeatedly sell over and over.

By the end of month 1 buying books.
MONTH 2
Buying Products - Buying Wholesale reselling for a profit

Sending to Amazon

Managing Inventory

Mindset growth with Britt
MONTH 3
Working with brands
Growing business
Private Label- Your Own brand on Amazon
Building efficient pipeline for growing and expanding business
#GirlBoss #HustleCulture?
Not interested!
Get a job?
Nope!
There's another way to earn money from home!
The Secret Millionaires Academy
YES, I WANT IN!